Published: Monday, April 20, 2020 11:44 AM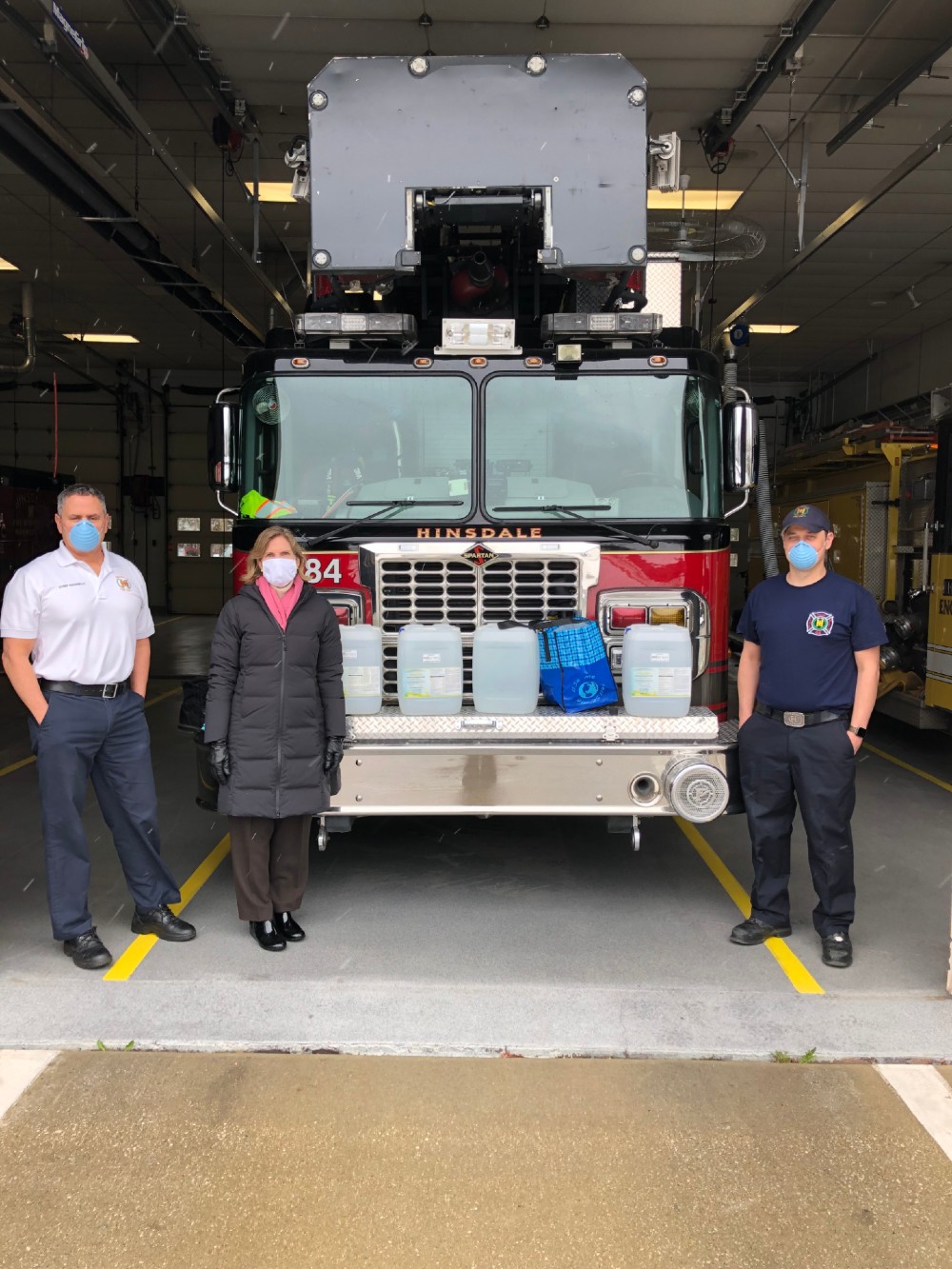 WESTERN SPRINGS – State Senator Suzy Glowiak Hilton (D-Western Springs) coordinated equipment sanitizer donations to local police and fire departments throughout the 24th Senate District last week.
"Every day our first responders put their lives on the line to keep us safe," Glowiak Hilton said. "During this pandemic they face new challenges so we need to do all we can to make sure they remain safe and healthy."
PathoSans Technologies, a cleaning products supplier in Glendale Heights, pledged to donate up to 5,000 gallons per day of its sanitizer and disinfectant to the state. Over 400 gallons of sanitizer were distributed throughout the 24th Senate District.
"During this state of emergency, a shortage of effective sanitizers and disinfectants quickly became a significant issue," said Dr. William J. Kohley, President of PathoSans Technologies. "Our ECA systems are designed to supply high volumes of environmentally responsible cleaners and sanitizers. They are manufactured right here in IL; by redirecting production to address local supply chain shortages, we knew we could help immediately."
Stevenson Crane Service of Bolingbrook assisted Senator Glowiak Hilton's office with deliveries.
"Illinois shines the brightest when we are all working together to assist others," Robert Stevenson, owner of Stevenson Crane said. "We are honored to be part of Senator Glowiak Hilton's team that is helping to deliver much needed supplies to the front line."
Category: News