Published: Wednesday, May 13, 2020 03:37 PM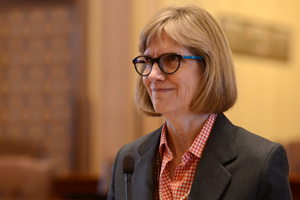 WESTERN SPRINGS – With small businesses and independent contractors facing economic hardship due to COVID-19 closures, State Senator Suzy Glowiak Hilton (D-Western Springs) announced that DuPage County will offer economic assistance with the Small Business Relief Grant program.
"Small businesses are the backbone of our economy and we need to do all we can to get them through this crisis," Glowiak Hilton said. "This grant program will provide much-needed relief to the hard-working people that bring our local economy to life."
Small businesses with fewer than 15 full-time employees and less than $1.5 million in annual gross revenue may apply for a grant up to $15,000. Independent contractors who report at least 50 percent of their income on Form 1099 and an annual gross income of less than $100,000 may apply for a grant up to $7,500.
DuPage County and Choose DuPage will hold an informational webinar on the program this Friday, May 15 at 11 a.m. Register for the webinar here.
Applications will open online this Monday, May 18 here. Applicants will be notified by email if their application has been approved or denied. For questions on DuPage County's Small Business Relief Grant program, email This email address is being protected from spambots. You need JavaScript enabled to view it..
Category: News