Published: Monday, June 01, 2020 10:57 AM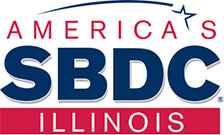 WESTERN SPRINGS – With small businesses struggling to cope with the economic fallout of the COVID-19 pandemic, State Senator Suzy Glowiak Hilton (D-Western Springs) and the Illinois Department of Commerce and Economic Opportunity announced new funding for Small Business Development Centers.
"Even though most businesses will soon reopen, many will need additional help to survive," Glowiak Hilton said. "Small Business Development Centers provide valuable assistance and I encourage our local business community to seek their help during these difficult times."
The U.S. Small Business Administration is investing $7.3 million in DCEO's Small Business Development Centers to help entrepreneurs start their venture, grow their brand and make sound business decisions. Grant money will fund education, training and professional consultation to small businesses that have experienced hardship due to the pandemic.
Since the start of the COVID-19 pandemic, DCEO's Small Business Development Centers Program has played an important role in connecting businesses with the resources and programs intended to keep them from closing permanently. You can access resources from the program here.
Category: News