Published: Tuesday, August 03, 2021 10:03 AM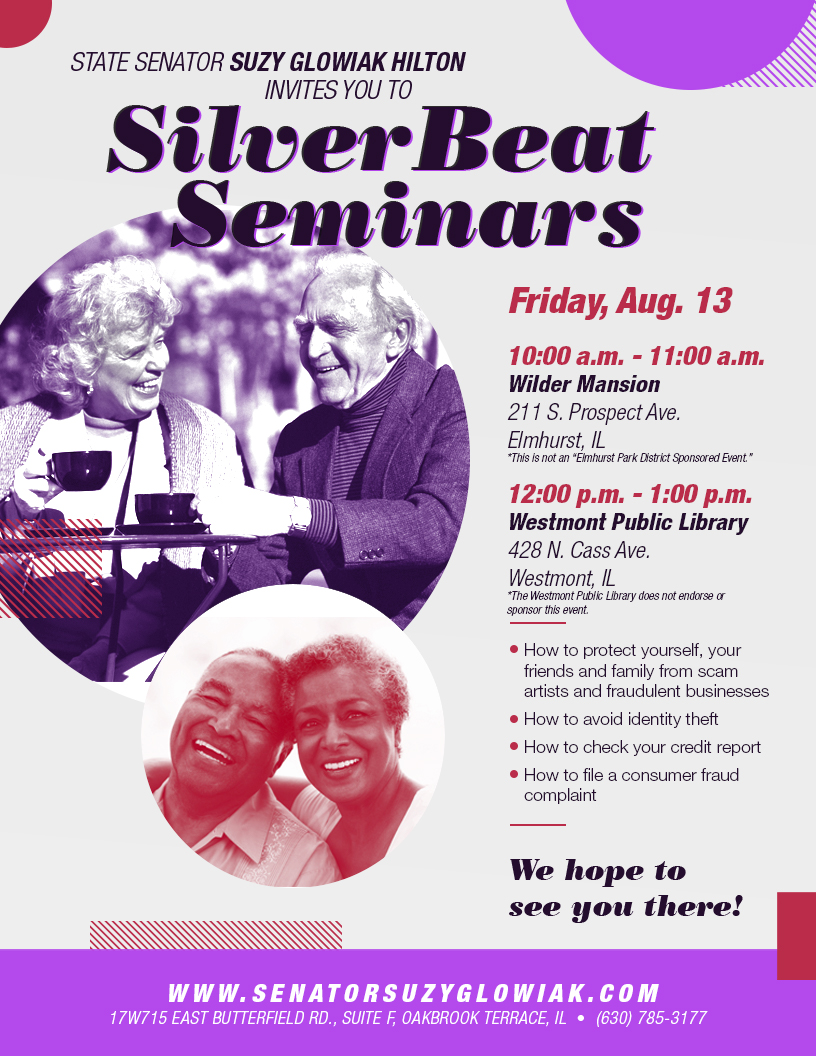 OAKBROOK TERRACE – To help older residents protect their financial futures, State Senator Suzy Glowiak Hilton (D-Western Springs) is hosting two Silver Beat Seminars—one in Elmhurst and one in Westmont.
"We've seen numerous scams recently that use deceitful tactics to prey on residents," Glowiak Hilton said. "By bringing in experts from the attorney general's office to present and answer questions, we can better guard older residents from falling victim to scams or fraud."
Glowiak Hilton's Silver Beat Seminars, featuring representatives from the Illinois attorney general's office, will be held Friday, Aug. 13. The first will start at 10 a.m. at the Wilder Mansion at 211 S. Prospect Ave. in Elmhurst, and the second will start at noon at Westmont Public Library at 428 N. Cass Ave. in Westmont.
Participants will receive information on protecting themselves from scams, tips to avoid identity theft and other useful financial services information.
"Scammers are known to target older, vulnerable residents," Glowiak Hilton said. "By attending and participating in a Silver Beat Seminar, residents can learn how to better protect their assets."
The seminars are not sponsored or endorsed by the Westmont Public Library nor the Elmhurst Park District.
Residents with questions can call Glowiak Hilton's office at 630-785-3177 for more information.
Category: Press Releases