Published: Monday, April 01, 2019 02:47 PM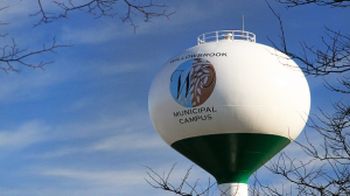 WILLOWBROOK – A study released Friday by the Illinois Department of Public Health has shown that some types of cancer were elevated for people living in the immediate area of the Sterigenics Plant in Willowbrook.
The study reinforced local residents' and elected officials' concerns, including State Senator Suzy Glowiak (D-Western Springs).
"These alarming statistics reinforce our concerns about Sterigenics being located in a densely populated area," Glowiak said. "We cannot risk reopening this facility and putting more people living in the area at risk."
Glowiak said she is urging legislators to work in a bipartisan manner to stand up for residents' health and safety.
The study specifically showed that more cases of breast cancer and Hodgkin's lymphoma were found in women and there were more cases of lymphoma in children that are living near Sterigenics.
"The residents of Willowbrook have been courageous advocates in the fight to protect all of us in DuPage County," Glowiak said. "I would like to thank them for their dedication to safeguarding our neighborhoods for generations to come."
Glowiak is working with State Senator John Curran (R-Downers Grove) in fighting to safeguard communities across DuPage County from this public health hazard.
The Willowbrook Cancer Incidence Assessment can be found on the IDPH at http://www.dph.illinois.gov/sites/default/files/publications/sterigenicswillowbrookcancer-investigation-final.pdf , along with Frequently Asked Questions http://www.dph.illinois.gov/sites/default/files/publications/faq-sterigencis.pdf .
Category: Press Releases