Published: Thursday, April 04, 2019 03:59 PM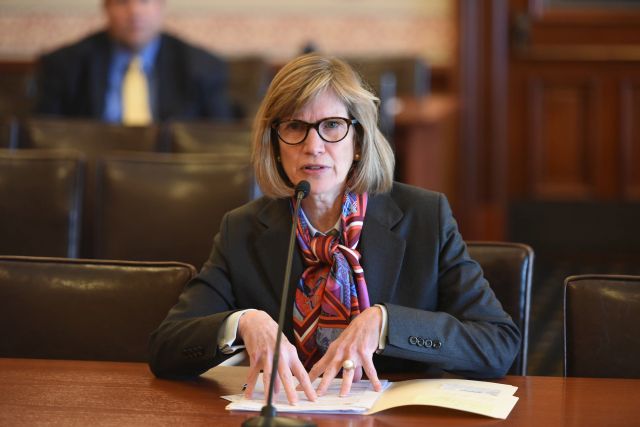 SPRINGFIELD – Companies would need to notify Illinois consumers of cybersecurity breaches and compromised personal data sooner, thanks to State Senator Suzy Glowiak.
Glowiak (D-Western Springs) advanced Senate Bill 1624, which would require companies that hold Illinois residents' personal information to report data breaches which affect more than 500 Illinois residents to the Attorney General as soon as possible.
"We live in a time when we can do everything online from paying our bills to buying groceries," Glowiak said. "To achieve that, companies store our sensitive information on their servers. If this information gets in the hands of cybercriminals, consumers can end up dealing with years of identity theft and financial loss. Such breaches should be reported immediately for the same reasons that burglaries or car accidents should."
Senate Bill 1624 will require the Attorney General to publish breach notices which will ensure the information is easily accessible to residents.
Under current law, if there is a data breach that compromises Illinois residents' personal information, the company is required to notify the residents, but there is not yet a mechanism in place to ensure compliance.
Including the Office of the Illinois Attorney General in the process will help ensure businesses are fulfilling their duty to notify residents in a timely manner, Glowiak said.
"Illinois residents deserve to be notified in a timely manner to take steps to protect themselves," Glowiak said. "It's our duty to ensure there are protections in place to protect consumers during these unfortunate events and give them enough notice to make sound decisions."
Senate Bill 1624 passed the Senate's Committee on Telecommunications and Info Technology and heads to the full Senate for consideration.
Category: Press Releases