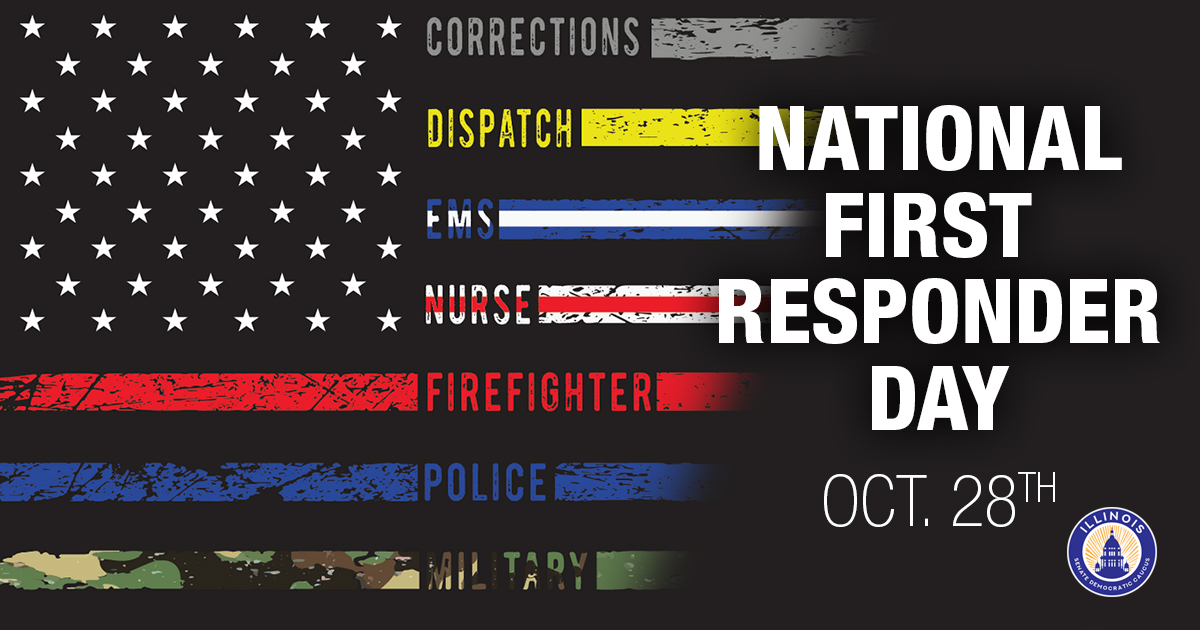 OAKBROOK TERRACE – In recognition of First Responders Day on Oct. 28, State Senator Suzy Glowiak Hilton encourages residents to take time this week to express gratitude toward emergency personnel.
"Individuals working to improve public safety in our communities heroically respond to calls of distress on a daily basis," said Senator Glowiak Hilton (D-Western Springs). "To help ensure our communities are safe, first responders exemplify courage and strength. This week and every week, thank one you know personally or when you see one out around town."
First Responders Day recognizes the work of firefighters, police officers, 911 dispatchers, emergency medical technicians and paramedics and their commitment to improving public safety in Illinois. Senator Glowiak Hilton reminds residents to extend gratitude to first responders year-round for their dedication and remember those lost in the line of duty.
"First responders have made tremendous sacrifices in order to serve and protect our communities," said Senator Glowiak Hilton. "To show our appreciation, we must honor and express gratitude for their efforts."
To support families of fallen first responders, Senator Glowiak Hilton is co-sponsoring a measure in the Senate to ensure line of duty death benefits are fully funded. The initiative is Senate Bill 4229 and can be discussed in the upcoming legislative session.