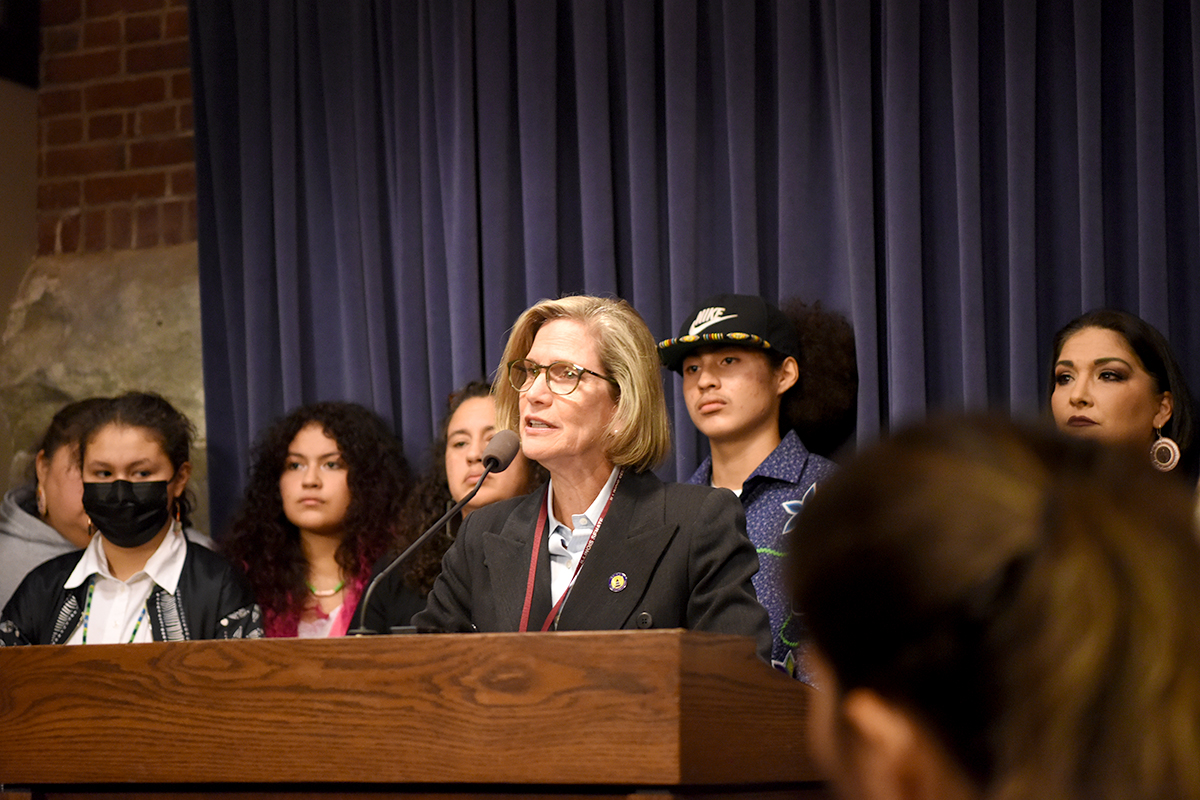 SPRINGFIELD – State Senator Suzy Glowiak Hilton joined Native American advocates at the Illinois Capitol on Wednesday to introduce an initiative to allow students to wear items of cultural significance at commencement ceremonies.
"High school graduation ceremonies mark a special moment in a student's life. It's the culmination of years of education, hard work and starting the line of adulthood," said Senator Glowiak Hilton (D-Western Springs). "Commencements are meant to honor students and their accomplishments, and this initiative will allow students to appropriately celebrate their family's history."
Senator Glowiak Hilton filed Senate Bill 4242 with support from the Native American Chamber of Commerce after former Evanston high school student Nimkii Curley was denied the opportunity to participate in his graduation ceremony for decorating his cap with culturally-significant items from his heritage.
The measure allows students to wear clothing that has cultural or religious significance as long as the clothing is not obscene or derogatory toward others. Additionally, dress code policies cannot prohibit students from wearing or accessorizing graduation attire with clothing associated with student's cultural or ethnic identity.
"The Native American population is a vibrant, critical community to Illinois, and thanks to Nimkii's courage—change is in progress," said Senator Glowiak Hilton.
More information on Senate Bill 4242 is available on the Illinois General Assembly website.