Published: Thursday, April 11, 2019 04:24 PM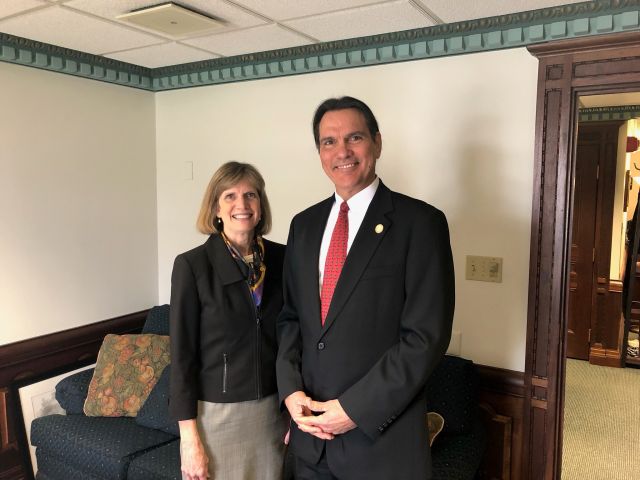 SPRINGFIELD – Native Americans in Illinois will soon have a stronger voice in state government under a measure sponsored by State Senator Suzy Glowiak.
Glowiak (D-Western Springs) passed Senate Bill 727, which creates the Native American Advisory Council to increase the number of Native American state employees, on Thursday.
"The State of Illinois encompasses land that generations ago was the ancestral home of American Indians," Glowiak said. "The Native American population of Illinois should have a seat at the table. This is about ensuring Illinois government reflects all Illinoisans."
Senate Bill 727 is an initiative of The Native American Chamber of Commerce of Illinois.
"We are truly grateful for the efforts of Senator Suzy Glowiak for her assistance and support in the introduction and passing of this bill," Andrew Johnson, Executive Director, Native American Chamber of Commerce of Illinois said. "It is an historic occasion for Indian Country in Illinois and we celebrate this accomplishment. This bill helps us address issues regarding employment and economic equality for the American Indians in our state and thus, improve our quality of life."
The Native American Advisory Council will publish a report on Feb. 1 every year detailing the involvement of Native American employees in state government. The Illinois Department of Central Management Services will update the existing minority employment program to include Native Americans as well.
"The American Indian population is a vibrant community in Illinois," said Tim Blanks, President of the Board of Directors of the Native American Chamber of Commerce of Illinois. "Our population is over 100,000 representing more than 125 tribes, making us the 15th most populous state in the Union in terms of Native Americans. This bill will provide greater opportunities statewide where we, as indigenous people, can add to and support the mission of all departments."
Senate Bill 727 passed the Senate with a bipartisan vote and heads to the House for consideration.
Category: Press Releases