Published: Monday, April 22, 2019 12:29 PM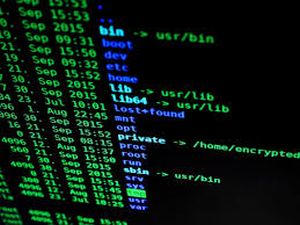 SPRINGFIELD – Companies would need to notify Illinois consumers of cybersecurity breaches and compromised personal data sooner under a plan by State Senator Suzy Glowiak.
Glowiak (D-Western Springs) passed Senate Bill 1624 this month, which would require companies that hold Illinois residents' personal information to report data breaches which affect more than 500 Illinois residents to the Attorney General as soon as possible.
"Every day, we all go online to do all sorts of tasks, from paying our electricity bill to buying groceries," Glowiak said. "We should have the peace of mind that comes with knowing our sensitive information is safe, but in the unfortunate event that a company experiences a security breach, Illinois residents should be notified in a timely manner."
Senate Bill 1624 will require the Attorney General to publish breach notices, ensuring the information is easily and promptly accessible to residents who may need to take steps to protect themselves.
Under current law, if there is a data breach that compromises Illinois residents' personal information, the company is required to notify the residents, but there is not yet a mechanism in place to ensure compliance.
"Illinois residents deserve to be notified as soon as possible to take steps to protect themselves," Glowiak said. "Empowering the Illinois Attorney General to step in on behalf of consumers will help ensure there are protections in place during these unfortunate events and give them enough notice to make sound decisions."
Senate Bill 1624 passed the Senate with bipartisan support and moves to the House for consideration.
Category: Press Releases