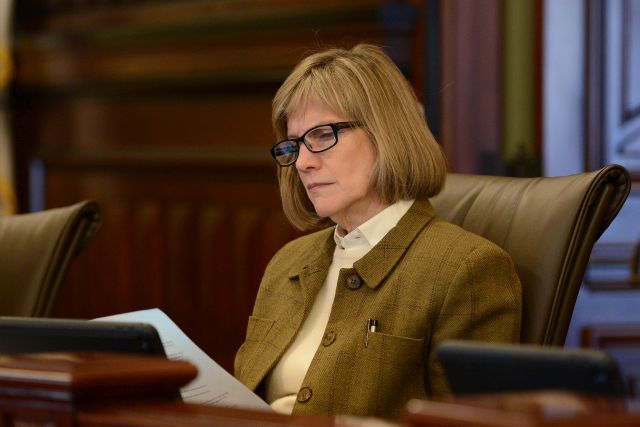 SPRINGFIELD – State Senator Suzy Glowiak (D-Western Springs) is supporting the fight for fair maps in Illinois.
Glowiak signed on as a sponsor of Senate Joint Resolution Constitutional Amendment 4, which removes the General Assembly and governor from the redistricting process and requires legislative maps to be drawn by an independent, 16-member Commission.
"This measure promotes a just and transparent process to ensure the people of Illinois have a voice in the manner legislative maps are established," Glowiak said. "Removing politicians from the process will put a stop to gerrymandering in our great state."
The 16-member commission would be appointed by the Chief Justice of the Illinois Supreme Court and the most senior justice not affiliated with the same political party as the Chief Justice.
The bipartisan amendment will give voters a chance to give greater input on the legislative redistricting process and promote transparency through public hearings.
"The process outlined in this constitutional amendment will allow for the legislative map to be drawn by an independent group working in the best interests of our state, not politicians who are looking out for themselves," Glowiak said. "By proactively asking for input and empowering constituents to share concerns, we are promoting a fair and open process."
Senate Joint Resolution Constitutional Amendment 4 would be effective upon being declared adopted and applicable to redistricting beginning in 2021 and to the election of General Assembly members beginning in 2022.
Glowiak represents the 24th State Senate District, which includes all or parts of Elmhurst, Oakbrook Terrace, Wheaton, Clarendon Hills, Downers Grove, Glen Ellyn, Hinsdale, Lisle, Lombard, Oak Brook, Western Springs, Westmont and Willowbrook.