Published: Wednesday, February 27, 2019 02:43 PM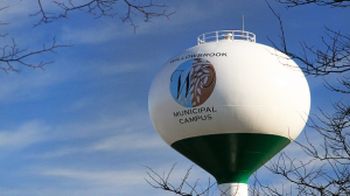 WILLOWBROOK– Willowbrook residents may soon have regulations in place to address the public health crisis created by unsafe levels of the cancer-causing chemical, ethylene oxide in the community's air supply.
State Senator Suzy Glowiak (D-Western Springs) is sponsoring a package of measures that will protect communities like Willowbrook across the 24th State Senate District.
"This bipartisan legislation will guarantee local residents are not only safe from this cancer-causing chemical, but also ensure they're informed and have the opportunity to share their concerns," Glowiak said. "The residents of Willowbrook have been courageous advocates in the fight to protect all of us in DuPage County. I would like to thank them for their dedication to safeguarding our neighborhoods for generations to come."
Glowiak joined the legislation's sponsor State Senator John Curran (R-Downers Grove) in fighting to safeguard not only Willowbrook but all of Illinois from this disastrous public health hazard.
The three measures take a multifaceted approach to address this health crisis:
Category: Press Releases